For one, for all, for every furry friend.
For me and Nadia, it all started the day we went to see Milo. Newlyweds in the San Francisco Bay area, Nadia and I had been seeing couples out walking their dogs. With our careers stable and proud of our new home, we thought maybe a dog would round out our cozy picture. A pet just seemed a natural part of any family. But what we didn't know how much of an instant connection we'd make with our soon to be pup. We didn't anticipate the instant love and warmth that would overwhelm us.  We went to go see him thinking exactly that – we're going JUST to see him. We are not making any decisions today.
Famous. Last. Words.
As soon as we met Milo he melted our hearts. His sweet innocence and curious charm. The extra wrinkles and the puppy folds abound.  His snorting and waddle. His cute baby pig-like resemblance.  He immediately climbed up on my wife's lap making all kinds of snorts, and sniffing her curiously. He gave her a few licks on the cheek as if to say "I like you, you'll do." And if this wasn't enough to melt our hearts, what he did next surely would. He climbed into my lap and up on my chest pushing back into the couch. With his puppy paws firmly planted on my chest,  he looked up at me from his wrinkly face. As if this was him inspecting me, telling me "I'll let you know if I approve." He gave me one big pig-like sniff-snort under my chin then climbed down and circled my lap, eventually curling up into a ball. He then started snoring, falling fast asleep, as comfortable as could be.
We'd passed the test.
We were connected to this sweet boy and we both knew it – looking at each other silently in agreement. We were in love with him and he had to come home with us. Yet, we decided to play it cool, telling everyone we're just here to see him, and we were going to be responsible and not make any impulsive decisions.  We left telling them we're going to think about it  – going to sleep on it. BUT, as soon as we started to pull away, my dad remarked, "Come on, it's so obvious, what are you waiting for? We all know he's the pup! Go back and get him!" We immediately hit the breaks, whipped around, went back inside back telling them we'd love to welcome this little guy into our home.
And that's the magic of pets.
Not soon after that day were we inspired by Milo to create Frenchie Fries Co. Devoted pet owners ourselves, we only wanted Milo to have the most all-natural, organic treats available.  We wanted a product to help the little guy sustain a longer, healthier, and happier life.  To naturally relieve any ailments. Hmmm . . . but everything we saw was full of fillers and additives, non-organic, ingredients.
Not for us. We wanted something better.
We then discovered the power of all-natural, full-plant hemp products. We know well now that 100% organic, THC-free CBD dog treats have the power to optimize Milo's wellness.  As we believe that by enriching the everyday wellbeing and longevity of his life, the longer he will enrich our own. And with that Frenchie Fries Co was created and we're happy to give back just a portion of the joy and wellness pets deliver to us every day.
Created not just for one, but for all and every furry friend.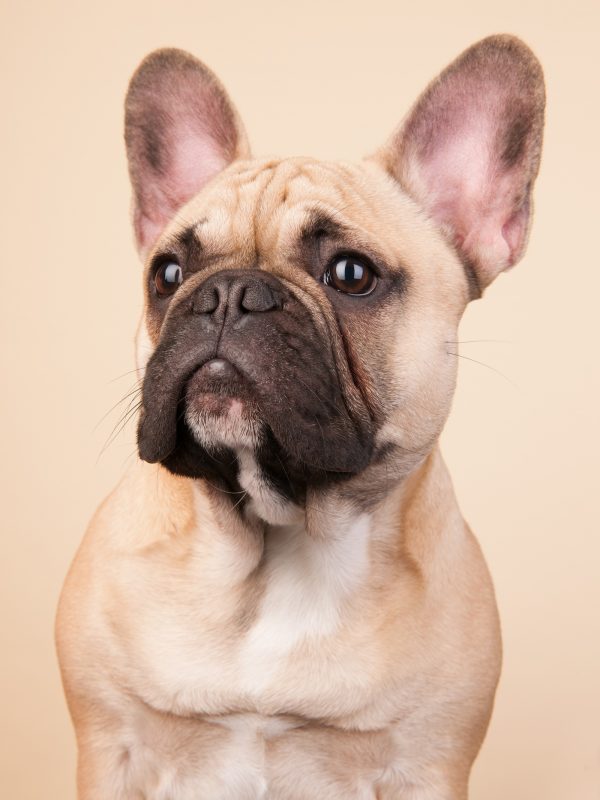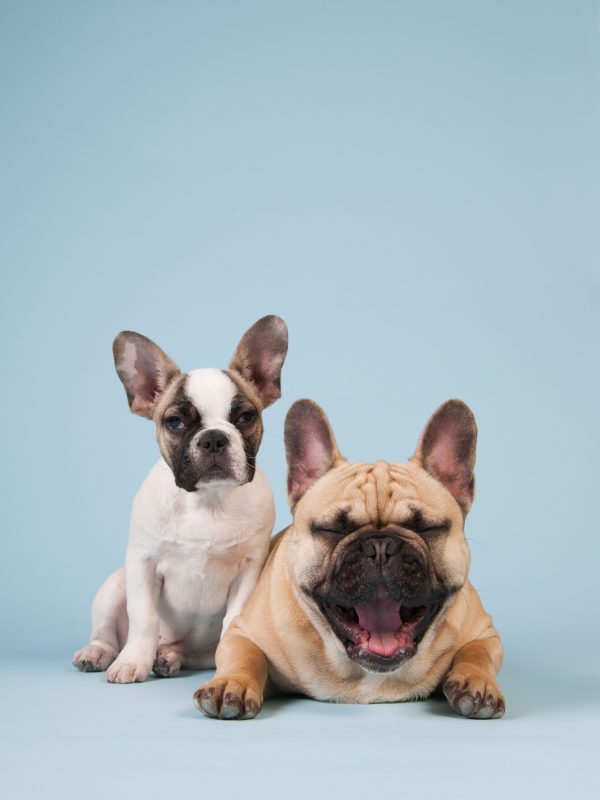 Helping Your Furry Friend Live A Longer, Healthier & Happier Life
Frenchie Fries Co. is devoted to helping pet owners sustain a longer, healthier, and
happier life for their furry numero uno. Our best of breed range of 100% all-natural and organic, whole-
h
emp plant CBD pet tinctures and chews are specifically tailored to
support the variety of health needs of your pet. Because we believe that by
enriching the everyday wellbeing and longevity of our pet's lives, the longer they will
enrich our own. We can't wait for you to discover the power of CBD treats for dogs firsthand.
A natural, woof-tastic alternative.
Forget catnip and peanut butter in cones, this isn't your average
pet treat. Frenchie Fries Co.'s delicious range of CBD dog treats
and tinctures harness the remedial power of US-
grown Organic whole-hemp plus a range of all-natural, tail-wagging
ingredients, like wholesome meats, herbs, and vegetables with
additional essential vitamins proven to help keep pets fighting
strong. They're 100% grain-free, GMO-free, and THC-free, for
happier, healthier non-high pets.
From the moment you receive our
natural dog treats
, you'll wonder how your furry loved one ever lived without them. 
But wait, why CBD for Dogs?
 Unlike THC, the stuff in the

cannabis sativa

plant that gets you high, Cannabidiol

(CBD) has no intoxicating effects. Instead, this non-psychoactive substance works

to stimulate your pet's endocannabinoid system which is responsible for

maintaining healthy and balanced body functions such as appetite, sleep,

metabolism, and immune response. Ultimately, creating a treat that doesn't just

get tails wagging and purrs revving, but also delivers incredible health benefits to

your best friend.

If you're in search of

CBD dog treats for joint pain or

 

natural pain relief for dogs,

you can't go wrong with our line of

CBD dog treats

. 
PURCHASE CBD DOG TREATS WITH US
And give back to our friends in need
When you purchase our CBD for dogs from us, you do more than help your own pet. You help other pets as well. Every month we donate 3% of Frenchie Fries Co. profits to organizations both local and national that
help homeless pets find a safe, loving home. For more
information, learn more below.